Helping Contempo Spa Members Look and Feel Great  Boosts the Bottom Line
It's a fact.
Skin takes a beating in the fall and winter as the leaves and temperatures drop. The air gets dryer and so does your skin, speeding up the aging process and causing skin to loose its glow. Members focus more on keeping skin moisturized and looking healthy in the winter and that often takes expert help.
"As the season changes, the natural humidity in the environment drops off, causing the natural moisture in our skin to deplete," says Jaime Hagen, director of nutrition and skin care at Planet Beach. "The most important thing we can do is preserve and add extra moisture to our skin, as we transition through fall into winter."
Keeping your skin healthy in the harsh winter takes time. According to Hagen, 70% of the result comes from how your body operates internally and 30% comes from topical products you put on the outside of your skin.
"It is easy to have great skin but it takes some planning," said Hagen. "Having moist skin which ages slowly takes the right minerals and nutrients inside and the right oils outside."
Hagen has four tips for fall skin care, and each one gives Contempo Spa staff a way to engage members and invite them to try new products that will help them look and feel better.
+CLEANSE with Caution: Clean is good, tight is bad. If your skin feels tight after cleansing, you've used a product that is too harsh and has stripped your face of a protective layer that adds essential natural moisture. Most household soaps smell great and make you feel clean but rob your body of essential oils it needs to keep your skin moisturized.
Use a gentle cleanser that keeps the pH balanced, such as FACE by Planet Beach. It is the only cleanser that a Contempo Spa carries and works on all skin types in all seasons. The all-natural product helps repair skin at the cellular level by leaving essential oils in place yet still giving that clean feeling.
+More MOISTURE: Think of skin as wet cement. Leaving the top layer unprotected means your skin will dry out more quickly than the layers beneath leading to a dryer feeling.  Skin may need a richer and thicker moisturizer throughout the fall into winter than you would use in the summer.
Planet Beach carries the two basic types of moisturizer, plus other products to help members weather winter and age. Water-based moisturizers work on all skin types; oil-based moisturizers work best on dry skin.
REPAIR is a proprietary mix of essential oils, vitamins, minerals and amino acids to be blended with a basic moisturizer, depending on skin type. It works especially well before bed because our skin loses a lot of moisture at night.
+All about ANTIOXIDANTS: Antioxidants, Hagen said, are the superheroes of skin care. They block elastase, an enzyme that breaks down elastin in our skin, and combat free radicals, environmental components such as smoke, ultraviolet rays, heavy minerals and other toxins, that cause inflammation and damage skin.
Supplements in combination with topical products work best. Planet Beach Contempo Spa carries Enrich, a 30-day supply of supplements, with 30 packets in one jar. Each packet has six supplements; one is an antioxidant.
+Ohhh OMEGAS: Omega-3 fatty acids work to strengthen the skin barrier, which keeps moisture in and irritants out. Two of the six supplements in each Enrich packet are Omegas. One is an Omega-3 fatty acid from flaxseed oil and the other is Omega-6 and Omega-9 combination derived from evening primrose oil.
Our bodies do not produce these on their own, and customers like the essential Omega oils in Enrich – they are plant-based, high-quality oils that do not have the odor and taste of fish oil products.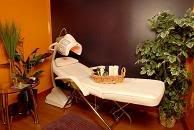 Spa owners should not dread the end of summer. The beauty of Contempo Spa is that it provides services and products to help members make seasonal transitions and continue to feel their best – and gives franchisees both steady monthly membership revenue and repeat business from the purchase of products that work.
Best of all, it helps Planet Beach members look and feel great during the dull months of winter!
If you are interested in opening a Contempo Spa in your area, fill out our request information form and start a conversation with us. We're growing and we'd love to have you on our team.